LEADERSHIP TEAM
---
Chris M. Muench
Chief Executive Officer
Chris Muench is the President and Chief Executive Office at C-Labs, which he founded in 2009 and focuses on Solutions for the Internet of Things. He brings twenty-five years of industrial automation software development experience and passion together in C-Labs to deliver exceptional solutions for today's modern factory automation environment. Chris has delivered solutions while working at Siemens Energy and Automation and at Microsoft. He has technical expertise in Windows Embedded, Cloud- and Mobile Computing, Natural User Interface (NUI) and Experience (UX), and advanced communication protocols including OPC. His credentials include a Bachelor in Data Technology and he has been a Microsoft MVP for ten years.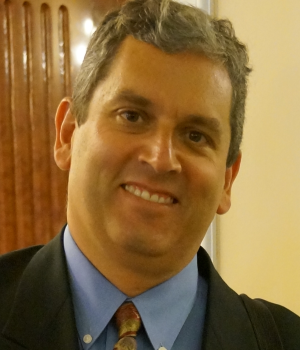 Markus Horstmann
Chief Technology Officer
Markus Horstmann joined C-Labs in January 2015 as Vice President of Engineering. He brings deep expertise in the promises and challenges of Cloud Computing to C-Labs. Over the previous 19 years, he has led engineering teams and projects at Microsoft in a variety of Program Management roles, including Group Program Manager and Director of Program Management. He worked in areas ranging from Windows Core Operating Systems, over middle-ware platforms like COM/DCOM/COM+ to Azure Platform components like Service Bus, Notification Hub and Access Control. Most recently, he applied Azure Platform components to the challenges of Internet of Things, where he realized that the most interesting challenges lie in the three-way convergence of traditional "on-premise" IT, operational "factory floor" technologies and the cloud.
BUSINESS TEAM
---
Paul Yao
Business Development and Sales
Paul Yao is an accomplished writer, software developer, trainer, and business entrepreneur. He co-authored the first book published on programming for Microsoft Windows, and numerous other books and over a dozen articles on topics of interest to software developers. He has worked on multiple software development teams on projects on all parts of the software stack: from low-level device drivers to DBMS systems, and include developer tools such as the P/Invoke Wizard from The Paul Yao Company. He has developed over a dozen in-depth training workshops, first at Microsoft University, then for his own company, The Paul Yao Company, and more recently for C-Labs covering C-DEngine development and support. He has been involved with C-Labs since 2015, helping support early adopters and evangelizing the benefits of IoT development. He currently serves as a Senior Solutions Architect for C-Labs, helping to navigate complex solutions through the various busines and technical challenges.
Warren Lubow
Business Development and Sales
Warren has 30 plus years of Executive level leadership and industry experience in Multi-disciplined roles with proven execution in Management of Field Sales, Business Development and success of Operations driving ROI activities with P&L responsibilities with Channels, B2B, OEM�s, SVs, Distributors, and 3rd Parties for leading industry technology companies in Business Development, Sales, Partnership Alliances, Strategy, Marketing, and Fundraising. He is well versed and long history in IoT (Internet of Things), Mobile, Embedded and Cloud. His Work History includes Microsoft, Qualcomm, Sony, Dell, Compaq, AT&T, T-Mobile, and leading industry innovators - MPC Data, Adeneo, Intrinsyc in executive leadership roles of Regional & Remote Staff